Alton Knight - Black Magician

This performance of magic and illusion was conducted by Alton Knight, a talented African-American who not only entertained, but also informed his audience how he became such an accomplished magician.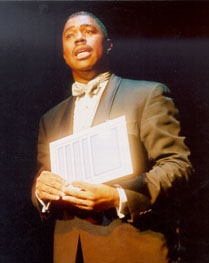 Amos 'n Andy: Classics in Black Cast Films of in the Early Days of Radio and Television
Audiences of young people were introduced to, and adults were re-introduced to the comedic classic films of Amos 'n Andy, who entertained America for close to 50 years. An in-depth focus on the progression of this show from radio to TV was featured as well as the fates of those stars in the aftermath of the show being removed from the airwaves as a result of unwavering controversies.
The Black West
This performance was a celebration of the achievements of Black men and women in the settling of the real West. Attendees were virtually empowered to "meet" Explorers, Freedom Fighters, Teachers, Lawmen, Outlaws, Rodeo Stars, Buffalo Soldiers and more as they also participated in the theme songs of the Old West.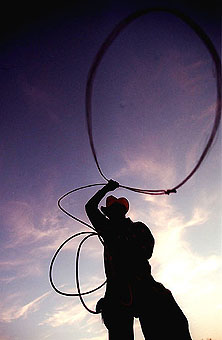 Portrait: Langston Hughes
The Boy...
The Man...
The Author.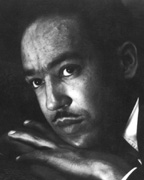 THREE VIEWS of
Langston Hughes

Actor Gary Edison shared little-known information as a fitting portrait of the Life of Langston Hughes from Before and Beynd Harlem. He also presented a brief, but in-depth description of Langston Hughes: The Boy, The Man, The Author.